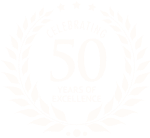 BAXCOUNSEL IS A LEADING PROVIDER OF TECHNICAL & QUALITY SOLUTIONS FOR INDUSTRIAL INFRASTRUCTURE INCLUDING INDUSTRIAL PLANTS & CRITICAL ASSETS.
Baxcounsel adds value for its customers by helping improve the quality, safety and reliability of critical assets and infrastructure thereby reducing risk.
Baxcounsel provides a range of inspection, testing and engineering consultancy services. From vendor capability assessments, QA/QC inspection, mill/plant surveillance, project expediting and providing specialist manpower services.
We have a network of offices across India, UAE & Asia and associates in Europe, North America, Asia & Australia; we are able to provide top quality services efficiently around the globe.
We serve clients across a range of industrial sectors that include power, defense, aerospace, oil refineries, natural gas plants, petrochemical complexes, cross-country gas pipelines, steel plants, fertilizer plants, pharmaceutical plants. We have long-term relationships with clients built on our ability to enable their success.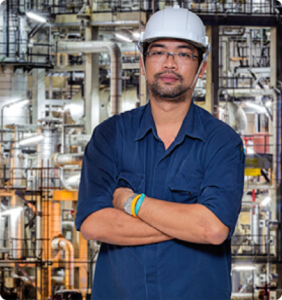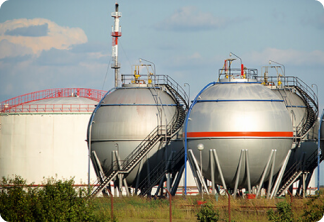 We are ISO 9001:2008 certified and have breadth & depth of expertise accumulated over 50 years of providing services to our clients. The first Baxcounsel office was established in Mumbai, India in 1972. Since then, the company has provided services to top companies in India & around the world and is now a leader in providing third party vendor inspection, project expediting & other project management services. Our board, management & employees are dedicated and passionate about our work and adopt our values of integrity and professionalism.Our client list includes top leading infrastructure companies in India and around the world such as Japan Gas Corporation, Petrofac, Reliance Industries, KNPC, Hindustan Petroleum, Kobe Steel/SISCO, Hyundai, Daelim, M. W. Kelloggs, Ras Gas, GAIL, Technip, Lloyds LR among other leading corporations. We are approved by highly selective regulatory bodies such as the Govt of India, Department of Explosives and Ministry of railways for inspection & certification of equipment for critical application. We have specific understanding of critical equipment such as pressure vessels, heat exchangers, boilers, columns, reboilers, reactors; other engineering items such as pumps, valves, pipe & pipe fittings, compressors; & electrical/instrumentation items such as control panels & transformers.
Wide Geographical Network
India & South asia
We have our own offices in key nodal locations in India:
MUMBAI (HEADQUARTERS)/DELHI/CHENNAI
With these offices, we are able to cover all vendor locations anywhere in India, as per any project requirementWe also provide inspection services in other countries of Asia & South Asia such as Bangladesh, Sri Lanka, Thailand, Singapore, Malaysia and Indon
Global
We have a network of offices across India and long-term collaborator alliances in Middle East, Asia, Europe, Australia and North America. With these resources, we are able to provide top quality services around the world
Middle east
We have a registered office in Dubai since 2004 and provide services to several countries in the Middle East region including:
UAE/Oman/Qatar/Saudi Arabia/Kuwait

Baxcounsel has some of the most experienced and trusted engineering professionals in the country with a combined relevant work experience exceeding 25,000 man-months
Our support staff are trained and highly skilled in client servicing, marketing, preparing proposals and tenders, coordinating inspection activities and logistics, coordinating report generation and forwarding, billing and collections, etc
Baxcounsel engineers and staff are proficient in English as well as their regional language, for easy communication with client and vendors both
Our manpower turnover is one of the lowest in the industry, due to a professional work culture that prizes integrity and our strong brand name in the industry
Our team is absolutely committed to observing the highest standards of professional integrity and work ethic
We represent our clients with a goal to provide 100% detailed quality control
Our team is hard working and disciplined, and puts in long hours as needed, including traveling to remote locations and vendor workshops
We have engineers stationed at "site locations" for several months and work with a spirit of complete cooperation with vendors and clients
We offer our clients a "within 24 hours" response time to avoid any project delays
We have strong professional relationships with most vendor workshops in India
Over 40 years of demonstrated excellence in our work has earned us a very strong reputation in the industry, and several vendors consider it a matter of pride that their equipment has been inspected and certified by Baxcounsel
Clients and Collaborators
We have strong relationships with our clients and repeatedly get inspection activities from them