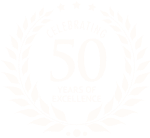 BAXCOUNSEL IS A LEADING PROVIDER OF TECHNICAL & QUALITY SOLUTIONS FOR INDUSTRIAL INFRASTRUCTURE INCLUDING INDUSTRIAL PLANTS & CRITICAL ASSETS.
New 'pleasurecraft' category opens up opportunities for ocean lifestyles
After many years of careful consideration, the Indian authorities have released a set of rules specifically for a new category of marine vessels – "pleasure-crafts" These rules are designed to offer a rationalised and easy ownership experience for yachts & catamarans up to 24meters in length. With this groundbreaking move, a new avenue has been opened up for ocean enthusiasts in India. Now a pleasure-craft can be registered in India and have an India flag. This allows it to ply in Indian waters all year around including access to restricted areas & islands reserved only for India flag vessels. As India has a beautiful long coastline on the east & the west ; plus Andaman Islands, Nicobar islands, Lakshdweep islands and other small islands & submerged reefs , the sailing & adventure possibilities are many and unique.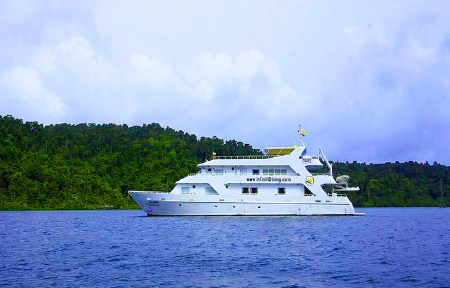 Mumbai based Baxcounsel engineering are at the forefront of this exciting new development. Baxcounsel Managing Director Sunil Bakshi has experienced the challenges of the earlier set of regulations, having successfully constructed a 39meter long scuba diving live aboard vessel, he has experienced the challenges of the earlier set of regulations. Sunil says, ' this new code by the authorities is a very welcome move that is opening up new opportunities in India's maritime sector. The code ensures proper seaworthy design while providing for flexibility in design & performance. A catamaran of 24m length can offer generous space, stability & be fully kitted out for superior performance. We can do a lot within this framework."
India does have experienced shipyards and designers and a well established regulatory system with trained personnel. Customised designs & builds offer an opportunity to personalise the yacht to owners preferences , adding special features such as teak wood sundeck , luxurious accommodations, lounges, water toys, full scuba systems, etc. Powerful engines for speed, large fuel tanks for long range, crew rooms etc all can be accommodated.
For more details, contact Sunil.Bakshi@Baxcounsel.com
The "Infiniti" is a 40m long fully equipped live-aboard vessel, customized for scuba diving in remote islands. The "Infiniti" operated in the Andaman Islands from 2013 – 18, and is now operating in the Phillippines. The Infiniti's Andamans trips were legendery for facilitating unique diving at remote islands, ancient volcanoes and submerged reefs in a remote part of the Indian Ocean.
The Infiniti was conceptualized and constructed by Baxcounsel. Built to high IACA certification class standards, it is a high quality vessel providing proper safe onboard living facilities and safe scuba diving. Baxcounsel provided complete project management and engineering quality services from conceptualization to design, equipment, class coordination, monitoring construction and maintaining quality to high standards.

If you would like to explore opportunities for an ocean lifestyle, please write to us at:

Sunil.Bakshi@Baxcounsel.com

919820234027